by Joël Almeida, Ph.D. (Estimated reading time – 12 minutes)
Food can seem like a comfort. Especially when you feel stressed, lonely, or upset. Or when you start criticizing yourself harshly. Then, some more candy, chips, cookies or sugary drinks can easily find their way into you.
For some people, food can even seem like the main comfort in life. Everything else can seem to go wrong. Mindless eating or drinking can take over, even in people who recognize how unhelpful or harmful this is to their health.
Sometimes people start rebuking themselves for overeating. They might then swing to the opposite extreme and eat too little. Until the pendulum swings, and they start overeating again.
Emotional distress often accompanies unhelpful eating habits. Each can boost the other: feeling upset can lead to unhelpful eating, and eating wildly can lead to feeling upset. Likewise, tackling one can help with the other. Here we'll focus on eating habits.
Other articles will focus on emotional distress.
If you often experience emotional distress, try the science-based report (free) available here. It reveals the powerful device which can make you calmer within minutes. You already have this device, you could start using it.
Things could be different
Nobody need feel powerless before food. What if you could have a healthier relationship with food and drink?
What if you had almost no anxiety about food, neither overeating nor dieting? What if delicious food and drink could nourish you instead of harming your well-being?
I once had unhelpful eating habits. I'd accumulated a lot of body fat, and was on statin drugs to reduce my risk of heart disease. Then I decided to use my scientific training. I wanted to enjoy delicious food (and drink) while boosting my health, instead of harming it.
Once I reviewed the science thoroughly, I started eating plenty of nourishing and delicious food. The transformation was dramatic.
My waist size dropped by several inches, I lost 13 kg (28 lbs.), my body mass index (BMI) reduced, and my body fat content halved. My blood tests revealed that I no longer needed the statin drugs. I've felt really well ever since. It's been several years now, and I've continued to feel really healthy and well.
I still delight in delicious, nourishing cuisine. I feel calm, motivated and alert, most of the time. I can fit into clothes which I last wore decades ago. Physical activity now seems inviting, rather than being a chore.
In short, delicious healthy eating has transformed my health and my life. I'll keep sharing what works, based on science.
How to start your transformation
Here's a science-based approach. It can help you to get started with delicious healthy eating. It's a kind and forgiving way of transforming your relationship with food and health.
Before you plunge in, take a minute to practice the powerful calming technique you learned from the free report, "Calmer within minutes". It will help you focus and learn much better.
Instead of aiming for a heroic transformation in one go, introduce the small habits I'll describe. These will have outsize benefits in your life.
Login
to read more (opens in new tab)… Refresh this page after logging in.


I wish you the very best,
Joel.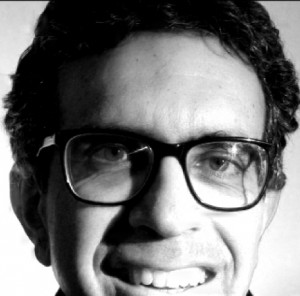 Joel Almeida (PhD, MBBS, MBA)
P.S. To remember the steps described in this article, and start experiencing the difference, download a printable summary.
Stressed? Busy? Successful? Brain Body Joy is a science-based step-by-step system that teaches you the art of helping your brain to flourish. It helps you live with more calm, energy and brain power now; while reducing your risk of future dementia.
You can download a science-based report (free). It reveals the powerful device, you already have, that calms you within minutes.