by Joël Almeida, Ph.D. (Estimated reading time – 8 minutes)
People do many things to increase their happiness. Which of the strategies work best, according to science?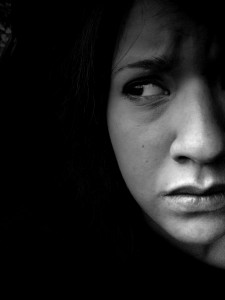 Have you ever felt irritable, distressed, ashamed, afraid, upset, guilty, scared, jittery, hostile or nervous? You're not alone.
Never feel bad about feeling bad.
Life often leads us through tunnels
but if we keep going we eventually find the light.
Sometimes, unpleasant feelings may be appropriate to the situation, and even help you to resolve a problem.
It's always okay to acknowledge unpleasant feelings and to let others know how you're feeling. However, harsh self-criticism can sometimes feel like a ball and chain in your life. You might wish to break free so that you can do what matters in your life.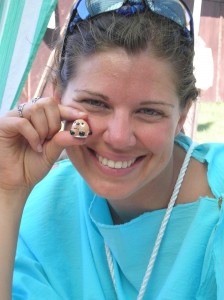 How would you like to feel interested, alert, excited, inspired, strong, determined, attentive, proud, enthusiastic and active?  Most people do.  Happiness is worthwhile partly because happier people tend to be healthier and go on to achieve more of what they value.
Some things you can't change in the blink of an eye. For example, you can't immediately (or at all) change your genes, your age group, your life circumstances, some of your traits, and more.  All these influence how you feel.
Other things you can change at will, and reasonably quickly.  Scientific studies suggest that part of your experience is within your control. 30% of your unpleasant feelings and 40% of your pleasant feelings can be predicted by readily available choices and actions.
What strategies do most people use to feel happier? Which of those predict happiness? A scientific report is revealing.
(Al Nima A, Garcia D. PeerJ. 2015 Jul 2;3:e1059. doi: 10.7717/peerj.1059. eCollection 2015. Factor structure of the happiness-increasing strategies scales (H-ISS): activities and coping strategies in relation to positive and negative affect.)
Before you plunge in, take a minute to practice the powerful calming technique you learned from the free report, "Calmer within minutes". It will help you focus and learn much better.
We'll come to the good news. But let's first get the bad news out of the way.
1. Watching a movie or video or TV, shopping or sleeping or surfing the internet? Think again.
Are those your idea of bliss?  It won't last, sorry.  Passive leisure activities predict unpleasant feelings during the rest of your day.
Vegetate a bit if you must, we all need a healthy amount of sleep and relaxation.  But vegetables don't have a very happy life.
Try being more active, instead.  Invest your time in journeying toward the kind of life that brings out the best in you.
 2. Don't become defined by your predicament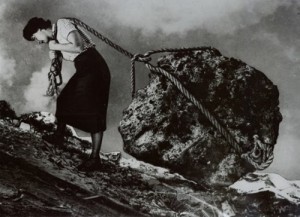 Merely resenting an unfortunate predicament doesn't increase your happiness. Nor do active efforts to put the predicament out of your mind.
Instead of ruminating, change your predicament or accept it. Then, get on with the rest of life.
If your predicament is almost impossible to change, don't be like Sisyphus. He repeatedly kept rolling a boulder up a hill only to see it roll back down. Sometimes it's best to accept what's almost impossible to change. Then go on with the rest of life.
Now let's get to the good news
Here are the top happiness-increasing strategies, ranked by science. Some of the rankings might come as a surprise. However, the higher-ranked strategies work best and most consistently.
 1. Decide to be happier
Direct attempts to become happier are the best predictors of happiness.  If you think you're helpless, that might trap you in a self-fulfilling prophecy.
Decide to be happier.  That will open the door to many other strategies to increase happiness. We'll come to those below.
2. Do something that gets you into a happy mood.
For me, it's creating original music. I get completely caught up in the experience of flow.
"Flow" is a state where you're completely absorbed in an activity, with your skills rising to meet the challenge of the activity. You feel strong, alert, unselfconscious, and at the peak of your abilities. Your brain is fully occupied by the activity.
Find and cultivate your own sources of "flow."
3. Act, instead of ruminating
Don't try to force yourself to look at only the positive, or to ignore negative aspects of life. Instead, accept reality as it is and go on with life. Work, eat, sleep, take care of yourself, interact with others — just keep going.
 4. Pursue your chosen goals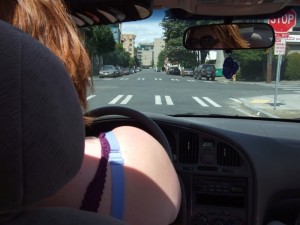 Strive to accomplish things you cherish, not just things that convention dictates. Attempt to express your full current potential, whether you're 18 years old or 100.  Grab the steering wheel of your life.
Happier people are more likely to put one foot in front of the other in their chosen direction, and to persevere through challenges. As a result, they're more likely to enjoy the journey of life.
Pursuing your chosen goals is a good predictor of happiness.
5. Reach for greater contribution.
Visualize how you could enrich your life, how you could contribute to the world in a more fulfilling way.
6. Choose your values and direction.
Know what really matters to you. You don't need to see your whole journey or worry about crossing bridges until you reach them. All you need is a general sense of direction, determined by what really matters to you, and to know the next step in that direction.
7. Change your body language.
Fake it until you make it. Change your body language; smile more. Think of a little baby clapping its fat hands in glee, or some other image that makes you smile. For a little while, be that baby.
Experiments show that even holding a pencil between your teeth, so that your mouth forms a smile shape, can influence the way you feel. Act happier to start feeling happier.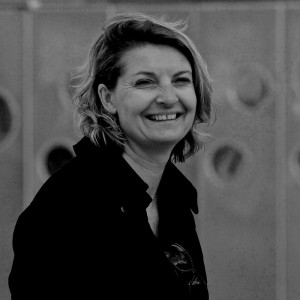 8. Maintain close relationships.
Keep reaching out to those nearest to you, meeting them halfway at least. If they tread on your toes, don't be a doormat. Share your feelings. Ask for what you need, calmly but firmly. They'll learn that you respect yourself and your relationship will benefit from mutual respect.
9. Pursue career goals.
Many people feel energized by this challenge. However, if your boss or work situation is toxic, you might need to look for other opportunities. If you're retired, you can still pursue meaningful contributions to the world.
10. Interact with friends and delight in their company.
Nurture your social life and you'll become happier and healthier.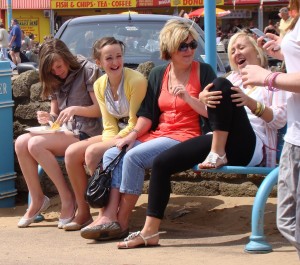 11. Exercise.
Your body and mind are closely intertwined. Find some vigorous physical activity that suits you and make it part of your routine. Even a few minutes of maximum effort is useful if you do it several times a week. Move more, sit less.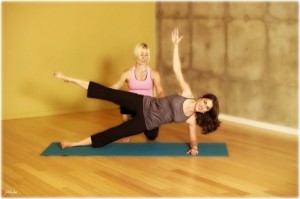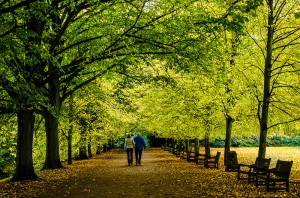 12. Eat well.
If your waist bulges prominently and inexplicably, your attachment to sugary stuff might be wrecking your insides.
Make time to prepare and relish nourishing meals instead of settling for processed snacks and sugary stuff. Watch for my emails linked to articles, with useful science-based information about delicious healthy eating and other important topics.
13. Accept support from friends.
Support and encourage them in return.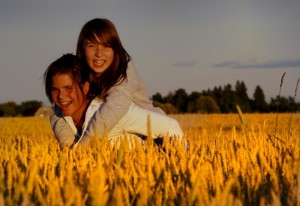 Join in with others to make good things happen.  Other people take you out of yourself, away from fruitless rumination.
14. Savor the present moment.
Whether in company or by yourself. Happiness is not just a distant destination. It's here and now.
Photo credit: Joel Almeida. All rights reserved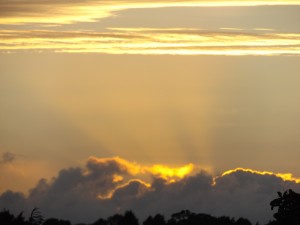 Every evening I look out of our picture window. The sunsets are unbelievably beautiful. As I write about happiness, I'm listening to Glenn Gould playing Bach's "Goldberg Variations".  It's a heavenly experience.
When I talk to someone, I relish getting to know them better, giving them my undivided attention.  When I'm laughing with friends, I never want the joy to stop.  Such moments make life feel wonderful.
Savor such gifts.  Even breathing is a gift.
15. Pray or meditate.
Reconnect with the awe-inspiring natural laws that fashioned you and the whole universe. Experience every breath as a gift. Know that you are part of something immense.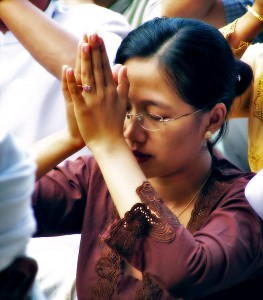 16. Seek support from your beliefs.
Difficult situations come and go. When you can read meaning into a situation, you can come through almost anything and still be happy.
17. Party!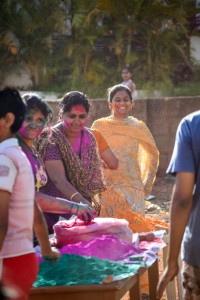 Go out, celebrate, interact with people, perhaps be entertained as you interact. Social celebrations, where you interact with others in person, are predictive of happiness.
18. Work on your hobbies.
Find something enjoyable but challenging enough that will allow your talents and interests to be developed.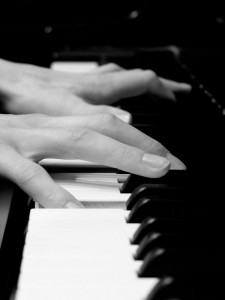 Conclusion
You don't have to try all of these things at once. Go for the top few strategies, and perhaps pick one or two others that best fit your life. Start today, and, before you know it, you'll be experiencing more happiness.
Take courage from science. What's worked well for many others is likely to work for you. Don't wait for happiness to fall into your lap. Grow your own!
But always remember to be kind and forgiving to yourself. We're only human, we stumble, and change can take time. Step after step, we keep going.
Write to me
Write to me whenever you like, even just to say hello. Just hit reply to any of my emails.
Science never sleeps.  New insights keep emerging. I keep diving into the ocean of scientific literature looking for useful pearls for you. We can learn to live with more calm, energy and brain power.
I wish you the very best,
Joel.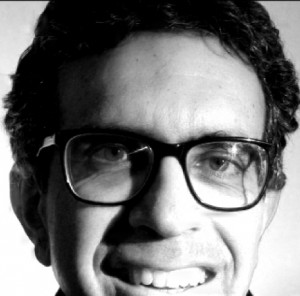 Joel Almeida (PhD, MBBS, MBA)
P.S. To download a printable summary of the main points in this article, and start experiencing the difference, click here.
Brain Body Joy is a science-based step-by-step system that teaches you the art of helping your brain to flourish. It helps you live with more calm, energy and brain power now; while reducing your risk of future dementia. You can download a science-based report (free). It reveals the powerful device, you already have, that calms you within minutes.